Welcome to Hurontario….
Where Family Friendly Living Meets Big City Amenities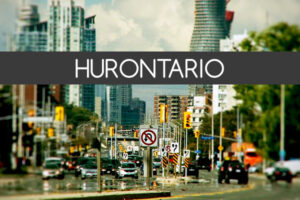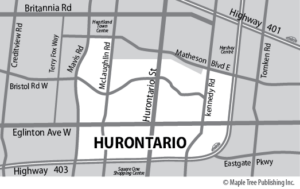 Hurontario Quick Facts
Hurontario is a centrally located, family- oriented suburban community located just north of the Mississauga City Centre, bordered by Hwy. 403 to the South, Mavis Road to the West, Matheson Road to the North and Hwy.401 to the East.  Just minutes away from the Mississauga City Centre, Square One Shopping Centre and transit, this neighbourhood is in high demand due to its premiere location, family- friendly lifestyle and close proximity to world-class amenities.
Buying a Home in Hurontario
Real estate in Hurontario offers a wide variety of great affordable options, from condos and townhomes to smaller semi-detached and detached homes to large family homes. Condos and townhomes in this area are in great demand due to the affordable price points. Semi-detached and detached homes offer great options for families with children with access to amenities.
Living in Hurontario
Residents of Hurontario experience the best of both worlds – big city amenities coupled with suburban charm and a kid-friendly, family friendly community. Proximity to the Mississauga City Centre and easy access to any destination in the city of Toronto and beyond, provides Hurontario residents the opportunity to enjoy world-class art, culture, entertainment, sports, recreation and unsurpassed shopping and dining in a safe, family oriented neighbourhood with great schools, world class family sporting and recreational opportunities and endless family entertainment.
Getting Around in Hurontario
Easy access to public transit, rapid transit, GO train and close proximity to all major highways – Hwy.'s 403, 410, 401, 407, 427 and the QEW make Hurontario an excellent location for commuters. Toronto Pearson International Airport is a short 15 minute drive away.
Mississauga MiWay and Brampton ZUM bus rapid transit system (BRT) provides extensive daily service, easily connecting Mississauga and Brampton residents to their destinations.
Plans to expand the city's public transit system with Light Rail Transit (LRT) along Hurontario Street will also conveniently connect Mississauga's Downtown with Port Credit to the south and Brampton to the north.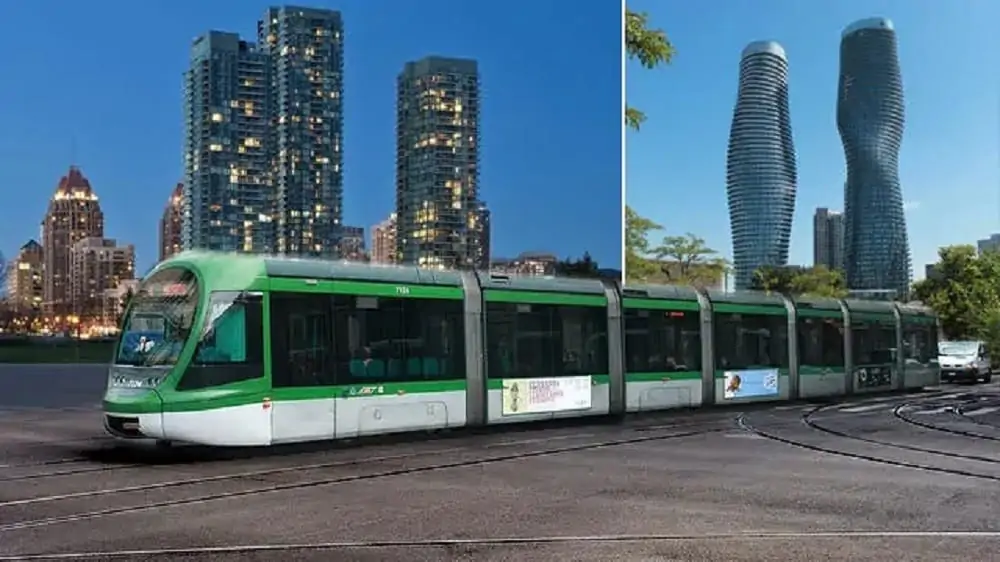 Hurontario's Rich History
Hurontario began to grow as a residential community in the early 1980's. Hurontario's growth revolved around its family-friendly suburban charm, its central location, access to major highway routes, proximity to Toronto Pearson International Airport and the development of the new Mississauga City Centre downtown core.
Today, Hurontario has become a much sought after community that offers all of the benefits of a quiet, safe, family-friendly suburban lifestyle just minutes away from the world class urban amenities of the new Mississauga downtown core.
Shopping and Amenities in Hurontario
Minutes from fabulous Square One Shopping Centre, with over 1,600,000 square feet of retail space and more than 360 stores and services, the latest fashions and the newest designer trends are within easy reach. Just north of Hurontario, Heartland Town Centre at Mavis Road and Brittania Road, is among the largest power malls in Canada with over 2 million square feet of retail space and 180 stores and restaurants. Sherway Gardens Mall and Yorkdale Shopping Centre, two premiere shopping destinations, are a short 20 minute drive away. Big box retailers also have a major presence throughout the community.
Entertainment and Attractions in Hurontario
With all the world-class amenities of the Mississauga City Centre at their doorstep, residents of Hurontario enjoy unsurpassed entertainment and cultural experiences, fabulous festivals, an array of museums, theatres and world class dining opportunities, from Mississauga Celebration Square, the Art Gallery of Mississauga, the Living Arts Centre and the Sports Hall of Fame to a wide array of movie theatres and quality restaurants.
Hurontario also offers many great indoor and outdoor activities. Parks, nature trails and bicycle paths grace the area. Whether it's practicing your short game at the Grand Highland Golf Club executive 9 hole course or taking the family to the Frank McKechnie Community Centre for an afternoon of swimming, fitness, yoga and tai chi or a fun-filled day of skating, skateboarding, cricket or softball at Iceland Mississauga, Hurontario has something for everyone!
For sport enthusiasts in Hurontario, The Paramount Fine Foods Centre on Rose Cherry Place is a premier sports and entertainment facility. The three attached ice surfaces are the home of hockey teams in all of the major Mississauga/Toronto leagues. The complex includes a full size FIFA indoor artificial soccer field, gymnastics centre, triple gymnasium, meeting space and licensed lounge. Outside, two artificial turf fields now used 10 months of the year for football, soccer and other community sport activities.  The Paramount Fine Foods Centre is also host to many important community events, including the annual Carrassauga Festival.
For more information on Hurontario, please visit the following websites:
· City of Mississauga: http://www.mississauga.ca
· Peel Region: http://www.peelregion.ca
· Dufferin Peel School Board: Welcome to Dufferin Peel Catholic School Board (dpcdsb.org)
· Peel District School Board: Home – Peel Board Office Site (peelschools.org)
· Credit Valley Hospital: Trillium Health Partners
· Trillium Hospital: Trillium Health Partners
· Events/Sightseeing/Shopping/Accommodations/Dining: http://www.discovermississauga.ca
· inSauga.com, an insider's grassroots guide to Mississauga: http://www.insauga.com
· MiWay Transit: MiWay Transit
· Go Transit: Go Transit
· Carassauga: Carassauga Festival
The information contained herein is accurate at time of printing and is copyright Bruce Witchel 2015.
For further information on real estate matters, please contact Bruce at 416-WITCHEL 416-948-2435 or by email at Bruce @ BruceWitchel.com