Welcome to Mississauga….
The Fifth Largest City in Canada                                 
https://www.bing.com/videos/search?q=mississauga+pictures&docid=603530939066157250&mid=3B65D0A11C72151E55663B65D0A11C72151E5566&view=detail&FORM=VIRE

Mississauga Quick Facts
Nestled between Toronto, Oakvillle and Brampton on the northern shore of Lake Ontario, Mississauga is conveniently located immediately west of the city of Toronto in the heart of the Greater Toronto Area.  An exciting centre of commerce, arts, culture, education, entertainment, sports, recreation and unparalleled shopping, Mississauga is a thriving cosmopolitan city that offers something for everyone – beautiful waterfront communities, charming village lifestyles, a vibrant downtown core, world-class shopping, state-of-the art sport facilities,  unsurpassed entertainment and cultural venues, a myriad of parks and walking trails, fabulous festivals and an array of museums, theatres and world class dining opportunities. The fifth largest city in Canada, Mississauga offers all the benefits of a suburban lifestyle in a beautiful natural setting with urban attractions and amenities.
Home to more than 1,400 multinational companies, Mississauga is a flourishing commercial centre. Mississauga is also home to Canada's largest airport, Toronto Pearson International.
Buying a Home in Mississauga
Home owners are attracted to Mississauga for its variety of affordable properties, abundant green spaces, its world class amenities and family-friendly neighbourhoods. Real estate in Mississauga is prime property, offering everything from condominiums to townhomes, semi-detached and detached properties and mansions.
Living in Mississauga
Mississauga is a dynamic and vibrant multicultural city that celebrates the lifestyles and heritage of more than 100 countries. Mississauga is a thriving family community – recognized as the safest city in Canada eight years in a row. Close proximity to schools and an abundance of community centres, sport centres, swimming pools, fitness centres, golf courses, libraries, museums, theatres and more await you in Mississauga.
Schools and Education in Mississauga
There are more than 150 schools in Mississauga to service the needs of the community. Mississauga is served by the Peel District School Board, which operates the public Anglophone public schools, the Dufferin-Peel Catholic District School Board, which operates Catholic Anglophone public schools, the Conseil scolaire Viamonde, which operates secular Francophone schools, and the Conseil scolaire de district catholique Centre-Sud, which operates Catholic Francophone schools.
Mississauga also offers many unique educational opportunities, including: French immersion schools, Extended French Programs, Regional Arts Programs, International Business and Technology Programs, International Baccalaureate Programs; Sci Tech Programs and Regional Enhanced Programs.  Mississauga is the home to the University of Toronto Mississauga and the Sheridan College Business Education Facility.
Getting Around in Mississauga
Excellent transit links through Mississauga's Transit Central Terminal at Square One Shopping Centre and the Cooksville GO station provide easy commuting while immediate access to Hwy. 403 with links to Hwy.'s 401, 407, 410 and 427 connect you quickly and easily to any destination in the Greater Toronto Area and beyond. Mississauga MiWay and Brampton ZUM bus rapid transit system (BRT) provides extensive daily service, easily connecting Mississauga and Brampton residents to their destinations.
Mississauga's Rich History
Mississauga's rich history began in 1805 when 84,000 acres of land was purchased from the Mississaugas. The land was subsequently settled by United Empire Loyalists who emigrated from the Thirteen Colonies. Most of present-day Mississauga remained agricultural land into the first half of the 20th century. Malton Airport opened in 1937. The Queen Elizabeth Way (QEW) highway opened in 1935. Development of the Mississauga area moved north and west around established towns. Large-scale developments, such as Meadowvale and Erin Mills, sprang up in the 1960s and 70s.
Today, Mississauga is a vibrant, thriving, cosmopolitan community and a premiere destination within the Greater Toronto Area, continually expanding and ever-evolving.
Shopping and Amenities in Mississauga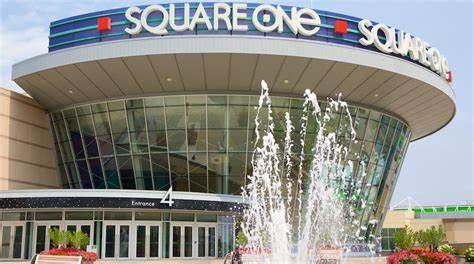 If you love to shop, Mississauga is the perfect destination! Home to one of the largest shopping malls in Ontario, expansive factory outlets, designer malls and specialty retailers. Premiere shopping destinations throughout Mississauga include: The Square One Shopping Centre, one of the top retail destinations in the Greater Toronto Area, featuring 360 stores and services with premiere fashion brands such as Zara, Michael Kors and Harry Rosen. Heartland Town Centre, one of Canada's largest power centres, located at Mavis and Brittania Rd. hosts 180 stores and restaurants, including Costco, Walmart, Marshalls, The Home Depot, Loblaws, Best Buy, Future Shop and Canadian Tire. Erin Mills Town Centre on Erin Mills Pkwy, offers 220 stores and services, including Hudson's Bay, Old Navy and H&M.
A short 20 minute drive from downtown Mississauga, Sherway Gardens Mall features Holt Renfrew, Sephora, Victoria's Secret, Lacoste, Michael Kors, Pottery Barn, Coach, Harry Rosen, BCBG Max Azria, to name a few. Yorkdale Shopping Centre, Toronto's premiere fashion mall offers Versace, Bulgari, Burberry, Cartier, Chanel, Prada, Kate Spade, Tory Burch, Cartier, Jimmy Choo and many more. Toronto Premium Outlets, in Halton Hills, features 85 stores and legendary brands such as Bench, Brooks Brothers, Coach and Cole Hana.  From the latest designer fashions to the newest trends in home décor and technology, you are sure to find it in one of Mississauga's 2800+ shops, boutiques and malls.
Entertainment and Attractions in Mississauga
Whatever your passion, Mississauga offers a wonderful array of attractions at your doorstep. Stroll through Mississauga's heritage neighbourhoods. Attend one of Mississauga's many fabulous festivals throughout the city. Spend the day hiking, biking and cycling through Mississauga's myriad of parks and open green spaces. Enjoy Mississauga's stunning waterfront or simply enjoy a night on the town with friends and family and take in some of the city's fabulous dining, theatre, entertainment and nightlife.
For Art and Culture enthusiasts, The Living Arts Centre is the place to be for performing arts in downtown Mississauga. Home to the Mississauga Symphony Orchestra, The Living Arts Centre features a wide range of entertainment from drama, dancing, music, variety and comedy to opera, symphony, jazz, blues, ballet and big band.
For nature lovers and hiking and cycling enthusiasts, Mississauga has more than 522 parks and 225 km. of trails, woodlands and generous green spaces to explore.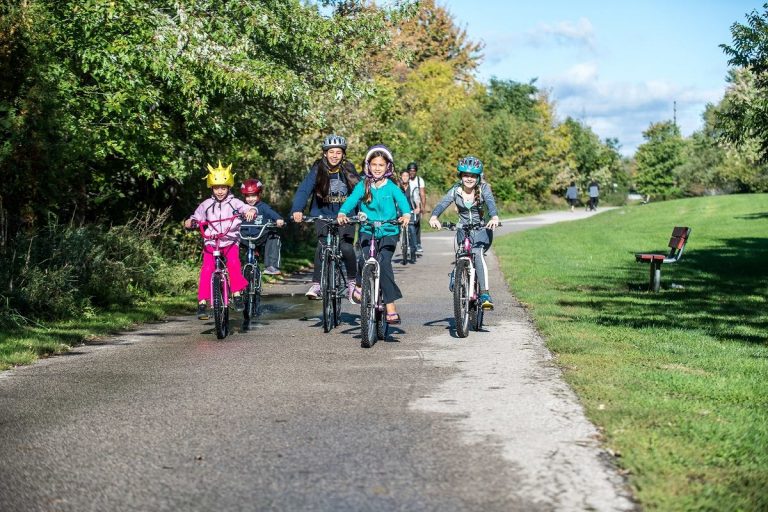 For sports buffs, check out Mississauga's amateur hockey, football, lacrosse and rugby teams.  The Paramount Fine Foods Centre is Mississauga's primary facility for sports and recreation, including hockey, figure skating and other community groups. Mississauga boasts an additional 25 ice pads, 163 baseball diamonds and 203 soccer fields throughout the community.
Recreational clubs include the Mississauga Figure Skating Club, Mississauga Synchronized Swimming Association, Mississauga Canoe Club, Mississauga Scrabble Club, Don Rowing Club at Port Credit, and the Mississauga Aquatic Club.
For family entertainment, Mississauga is close to popular entertainment venue's including:
Wild Water Kingdom, located near the Pearson International Airport. Is a 100 acre facility featuring the Dolphin Bay Children's Area, Water Sprayland, water slides, and the dry land playground.
Canada's Wonderland is only a 30 minute drive.
For more information on the City of Mississauga, please visit the following websites:
· City of Mississauga: http://www.mississauga.ca
· Peel Region: http://www.peelregion.ca
· Dufferin Peel School Board: Welcome to Dufferin Peel Catholic School Board (dpcdsb.org)
· Peel District School Board:  Home – Peel Board Office Site (peelschools.org)
· Credit Valley Hospital:  Trillium Health Partners
· Trillium Hospital: Trillium Health Partners
· Events/Sightseeing/Shopping/Accommodations/Dining: http://www.discovermississauga.ca
· inSauga.com, an insider's grassroots guide to Mississauga: http://www.insauga.com 
The information contained herein is accurate at time of printing and is copyright Bruce Witchel 2015.
For further information on real estate matters, please contact Bruce at 416-WITCHEL 416-948-2435 or by email at Bruce @BruceWitchel.com