MEET BRUCE
What my clients say…
Bruce was Born to Do This!
I have been a client and friend of Bruce Witchel's for the past 20 years and I've never seen anyone who takes a more genuine interest in people than he does.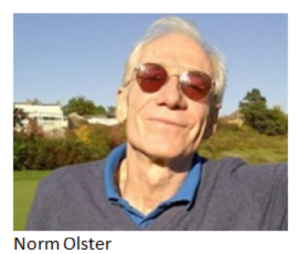 There's nothing fake about him. He is exactly what he seems to be; a genuinely nice guy who really cares about his friends and about the clients he works with when they're buying or selling a home. Some people are good at saying the right thing. Bruce is one of those rare people who actually does the right thing.
Maybe the best example of his authenticity is his work ethic. Bruce is a major sports fan who loves the Leafs. But, he loves his job even more. I can't count the number of times he's called me at 10pm on a Saturday night to ask the score because he's spent four hours going back and forth on an offer for a client. He's there for them when they need him, not just when it's convenient. Maybe that's why he's won so many awards. When he finds his clients exactly what they're looking for, or sells their house for the price they want, he genuinely shares in their happiness. Bruce was born to do this. His job is his passion. That's what makes him so good at it. – Norm Oulster
Platinum Service All Around!
Our experience working with Bruce during our recent purchase was extremely positive. Bruce is an expert in the field of real estate. He is highly professional, very knowledgeable and displayed great attention to detail in each and every aspect of our recent purchase. Bruce clearly understood our needs and guided us through the process. Platinum service all around!  – Sandra and Michael Montgomery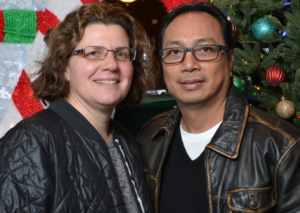 Arnold & Maria DeCastro
We Could Not Have Done It Without You!
B – is for Bruce
R – is for Real Estate Agent
U – is for Understanding
C – is for Clients First
E – is for Experience
W – is for Wonderful
I – is for Intelligent
T – Is for Trustworthy
C – is for Caring
H – is for Handsome
E – is for Enormous Smile
L – is for Life-long Relationship
Thank you Bruce for helping us sell and buy our home. We could not have done it without you. You have made us part of your family. We thank you for all your love and support! – Arnold & Maria DeCastro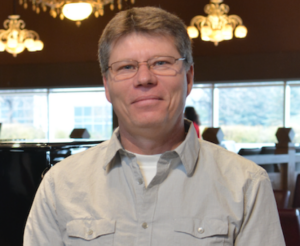 Michael Carr
Thank You for Going Above and Beyond!
I found a condo for sale in my preferred neighbourhood of Port Credit, in Mississauga. Past history shows these places sell quickly, so I contacted Bruce right away and he responded promptly. Together we looked the place over and discussed offers. After careful consideration and feeling anxious about not losing the property, I decided to put in an offer. As promised, Bruce responded with a solution and together we worked on a deal that was accepted by the sellers. He brought in a specialist to do a home inspection and everything went smoothly. I am enjoying my new home. Thank you very much Bruce for going above and beyond to take care of your clients! –  Michael Carr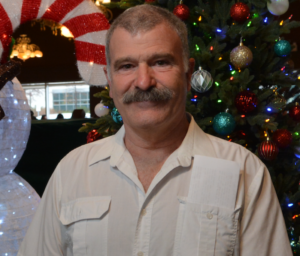 Brian diCenzo
Very Happy Customer!
I rarely received such excellent service and expertise as I have experienced with Bruce Witchel. His professionalism and knowledge surpassed all others that I interviewed for the opportunity to list my property for sale.
Bruce not only sat with me to do some comparisons and we came up with an asking price and strategy. He stated what needed to be done and after I decluttered and removed many items he returned and assisted in the rearranging of the remaining items so that the property would present well. He was very much hands-on and even helped to replace ceiling light bulbs. He also brought some items for staging purposes. He had the place professional cleaned and professionally photographed. The web page was up and running overnight. I never had an issue contacting him, and if he was out of the office, he would return my call within minutes.
We had a viewing on day one and it turned into an offer on day three. I then again relied on Bruce's expertise and knowledge – and with several counter-offers, we ended up with a firm deal in the same week it was listed. WOW! I believe it is due to all the above reasons.
But wait, even after the sale was completed, Bruce kept working with and for me. (Not like most agents, where they take their money and run.) He came back and took pictures of items that I wanted to sell and, between him and his office, created profiles on Kijiji and Craig's list for me. His office then posted the items for me with a well-written description of each item.
For all the above reason, I was compelled to write this testimonial. I strongly recommend him to everyone. Way to go Bruce!!!!! – Brian diCenzo (Very Happy Customer)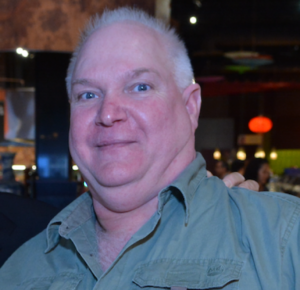 Keith Gillis
Bruce Put My Mind at Ease
Bruce Witchel did a wonderful job selling my townhouse. He profiled it beautifully and it sold really fast. He also guided me with tips on how to sell my property.  Bruce also helped me look for a new property. Finally, in closing, Bruce Witchel put my mind at ease, knowing my property was in the proper hands of a true professional Estate Agent. – Keith Gillis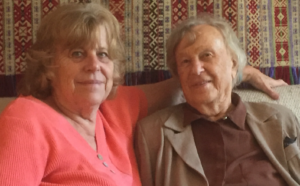 Sirje Tou and Mom
I Highly Recommend Him!
Bruce was very helpful in selling my mother's home so fast and efficiently. He explained everything to us very thoroughly and we were relaxed the entire time.  Very courteous, punctual and wonderful Realtor. I would highly recommend him to anyone interested in selling/ buying a new home. – Sirje Tou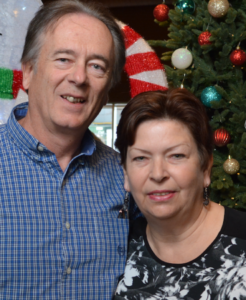 Maria and Jim Munson
He is a Take-Charge Agent!
It was apparent from our first meeting with Bruce that "Real Estate" is truly his passion. This is not a part-time career but something that he is committed to 100%. Bruce was upfront and honest in his approach for the sale of our home and helped to ensure that we had realistic objectives. His experience and professionalism always made us feel comfortable. He is a take-charge agent, which became very apparent while negotiating and closing the offer we received for the sale of the home. Bruce stayed on top of all aspects of the listing and answered the many questions that we had directed to him. All in all, it was a real pleasure to work with Bruce and we would happily recommend his services to anyone looking for an agent specializing in the Mississauga area. – Maria and Jim Munson
Bruce Witchel Exceeded our Expectations In Every Way!
Choosing Bruce Witchel as our real estate representative has proven to be the best decision when selling our home and purchasing our new one. Thanks to Bruce, he was able to guide and assist us with every step and detail – from choosing the colour of paint to redesigning each room to attract buyers. When all the touch-ups were done, the feedback from interested buyers was undeniable. Within 3 days, we had 2 offers. The second person who viewed our home was successful in purchasing it. Bruce Witchel exceeded our expectations in every way and helped make, what is sometimes an overwhelming process, a simple one. He guided us through every step of the process. If you are looking to buy or sell your home,  and are looking for someone who is professional, knowledgeable and experienced, I recommend Bruce. – Tatiana Pugovkina
Thank You for Making a Difficult Time A Lot Easier
Bruce, Just a little note to say thank you. Your client service, professionalism and customer care are exceptional (not to mention your real estate skills ) Thank you for working with us to make a difficult time a lot easier. – The Mussios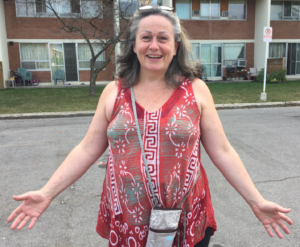 Helene Wood
Working With You Was a Pleasure!
I appreciate all your expert help in selling the apartment. Your advice was invaluable. Working with you was a pleasure. I wish you all the best! Yours sincerely.  – Helene Wood
Thank You!
Just wanted to send you a small token of our appreciation for all that you did for us this year with the sale of our home! The timing was perfect and we are so happy with how everything turned out! Thank you! – Sharon Rodrigues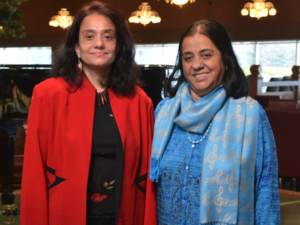 Ruth Williams & her Mom Elizabeth
It is Indeed Fortunate that I Chose Bruce Witchel to be my REALTOR®
While both selling and buying my properties, I found Bruce to be honest and straightforward in all his dealings, very efficient and well organized in his work, displaying a keen and personal interest at all times. Besides his endearing smile and charming personality, his input, guidance and expertise were invaluable and constructive. Bruce is always prompt and willing to answer any queries, and kind and courteous in his ways, with a fine sense of humour. I'm quite happy and satisfied with his services. My mother and I now consider him not only a great REALTOR®, but also a good friend. – Ruth Williams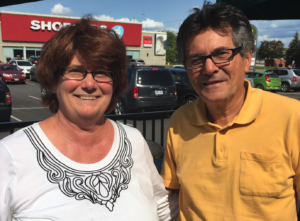 Michel Calce & Jeannine Bellaire
More Satisfied Clients...
Thank you Bruce to you and your team for making our project possible. With your expertise and knowledge, you were able to sell our house within a very short time, 2 weeks. Now we can focus on our future project, our retirement. – Michel Calce & Jeannine Bellaire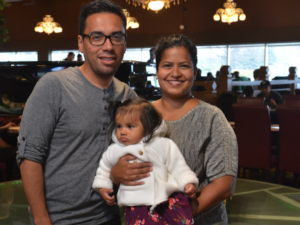 Angel Alcarez and Sharon Rodriques
We Knew He Was the Right Choice of REALTOR® for Us!
We decided to meet with Bruce after he sold a comparable home in our neighbourhood for top dollar. After our first meeting, we knew he was the right choice of Realtor for us! Bruce is very knowledgeable and experienced. He approaches everyone he encounters with patience and kindness. He took the time to get to know us, explain the current market and what his plan was to get us the best value for our home. He was always available to address any questions and concerns. We believe his honest opinions and advice helped us prepare our home to show well. We received an amazing offer within a week of listing our home and appreciated how much Bruce advocated for us during negotiations. Thank you Bruce Witchel, for selling our home! – Sharon Rodrigues
Real Estate Guru
I think Bruce is a very down to earth guy.  He's professional, very knowledgeable/informative, patient, and gets the job done quickly and efficiently. He always took the time to answer our questions when we met up in person and did a great job of keeping himself available for us in case we ever needed him. He made our first home buying experience extremely smooth.  If I could use a word to describe Bruce, it would probably be a real estate guru".  Thanks again! – Jimmy Cho & Sophia Do
Bruce Surpassed My Expectations!
I happened upon Bruce's profile during an online search of Top Real Estate Agents in Mississauga. After a previous disappointing experience, I needed a top agent to represent me in the forthcoming sale of my home – one with experience, knowledge and professionalism. Bruce fit the bill!  He sold my home for an amount that surpassed my expectations. Shortly after, I sold another property with Bruce and the end result was just as great!  He addressed my endless barrage of concerns, managed my frustrations and best advised on how to navigate the complexities of buying and selling a house. Bruce wore many "hats" throughout an exceptionally difficult journey – REALTOR®, advisor and friend! Thank you Bruce…I am most excited to finally be "home." – Suzette Charron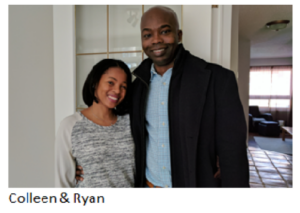 The Most Experienced
Bruce is without question the most experienced and hard working real estate agent in the industry right now! As first time home buyers in a highly competitive real estate market, there were many things we didn't know or understand about the home buying process. Bruce and Diana expertly guided us through the process and have won our trust and gratitude for helping us to find our dream home for this stage of our lives. They provided us with excellent guidance throughout the process and ensured that we remained within our ideal budget while not compromising on what we wanted from our first home. We were also referred to other support service professionals (e.g. real estate lawyers and home inspectors) to ensure the entire process was smooth and uncomplicated. Thank You so much Bruce and Diana! – Colleen and Ryan B.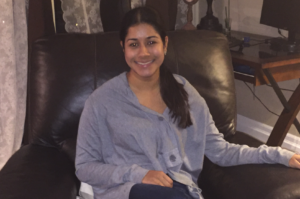 Patricia Williams
Bruce was Such a Friendly and Genuine Guy
I knew instantly that I had chosen the right person to trust with the biggest purchase I would ever be making.  Bruce walked me through each part of the process and was patient with all my questions.  He made sure I fully understood everything that was going on and always kept me in the loop.  I look forward to working with Bruce again for any future real estate needs, and would happily recommend him to anyone looking for a realtor. Thanks,  – Patricia Williams
I Was Always Represented By The Best!
In the last three years, I have partnered with Bruce Witchel for the sale of two properties and the purchase of one. Due to the high level of service that I received from both Bruce and his associate Tina, I felt it necessary to write an endorsement of my experience.
Bruce Witchel represents a level of professionalism that is rare in any industry. Upon meeting Bruce he immediately worked towards building my trust and creating an interpersonal relationship with me in order to understand my real estate needs. I always felt, as a client of Bruce's, that I was a priority. I would further like to say that Bruce's knowledge of the GTA housing market is unparalleled. I felt that I was always represented by the best. I would recommend Bruce to both my family and friends as the Number 1 choice of a REALTOR® – Ann Marie Kennedy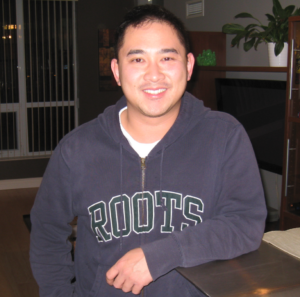 Kim Tran
He is On My Side!
I've known Bruce since 2008.  He has represented me on two sales and two purchases since then.  The most recent being March 2016. I think he is an excellent real estate agent who conducts his business with care, compassion and most importantly, integrity. He is excellent at the art of negotiating a deal and he is not afraid to tell you to walk away from a deal should he feel it is not the best fit for you. His bottom line is your satisfaction, not the commission.
Bruce and his team of Diana and Tina are among the best I have had to deal with. They are always available to offer their advice and to show you properties. I can't say enough the amount of work Bruce and his team puts in to get you your dream home. With such a huge investment, it's good to know that he is on my side looking out for my best interest. – Kim Tran
I Can't Express Enough How Grateful I Am!
Bruce thank you again. I can't express enough how grateful I am to you for always being punctual, for communicating with us as much as you said you would, and for making this a hassle free, easy, and…yes, fun experience. – Peter Huczek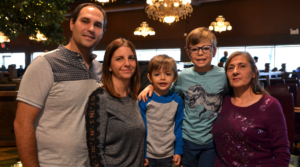 Ariel and Nada Noguera and Family
The Perfect Balance
Bruce is the perfect balance of professional and personable. Not only is his knowledge of real estate up to date and outstanding, he truly cares about his clients. He proved that by taking the time to get to know our family and buildt a relationship even with our 2 and 5 year old to find us the home that meets all our needs. We would like to thank Bruce for making our buying and selling experience such a smooth transition! Thank you to you as well Tina for all you do! – The Noguera Family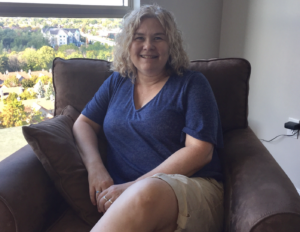 Kelly Donaldson
You Were Looking Out for My Best Interests
Bruce, I can't thank you enough for everything you've done! The decision to sell my condo and move to a new city and a new home was a difficult one. To be honest, I wasn't sure how I was possibly going to get it done. But then I found you, and a huge weight was lifted from my shoulders. From the very beginning you carefully explained want needed to be done, and you walked me through the entire process step by step. You happily answered all my questions and made sure that I was comfortable with all the decisions that needed to be made. I really felt that you were looking out for my best interests. When you're making some of the biggest decisions of your life, knowing this is priceless. Thank you so much for all your help and hard work. – Kelly Donaldson
THANK YOU!
Thank you to Bruce for your wisdom in approaching the buyer and his agent. Thank you for your time, your knowledge and your energy! I did say earlier that the Universe was providing me with the right people at the right time! – France Trudeau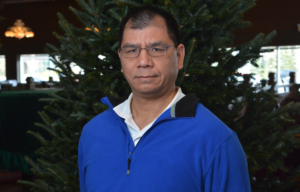 Harvey Luong
Very Professional
As a repeat customer, there is a reason why I use Bruce over and over again. Very professional, helpful and very knowledgeable about the current real estate market. The advice I was given was very logical and well thought out. Bruce and the entire team were very patient and provided excellent service in my just under 3- month search for the right home for me, in some very trying current real estate situation in the GTA.  – Harvey Luong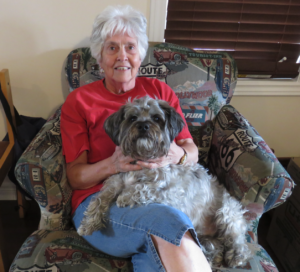 Jeanette Traynor
It Was the Best Choice I Ever Made!
Once I decided to sell my house, I interviewed a number of real estate agents. After a extensive interview I decided to list my house with Bruce.  It was the best choice I ever made.  Bruce understood that after living in the house for thirty years, it was a difficult decision to sell. He guided me every step of the way. He was never too busy to take my calls and answer questions, no matter how trivial. His suggestions about staging were much appreciated. He wanted my house shown in the best possible way. The MLS listing showed a virtual tour of the house, and I'm sure that's was one of the reasons it sold so quickly. Even before the house was sold he emailed me listings of homes I might be interested in. I would recommend Bruce to anyone that was looking for an excellent agent.  He is on your side every step of the way. Thank you Bruce. – Jeanette Traynor
Bruce is Such a Great Person to Work With!
I was looking for customer focused buyer agent and found Bruce from right here by reading these good reviews. I decided to try with a call and only found these reviews are so true! Bruce is such great person to work with and very responsive with my question or concern. Most importantly, he got the job (Negotiation and Make a DEAL) DONE at time of most needed! I was so happy with my new home and truly appreciate the efforts he had committed to this! – Steve Song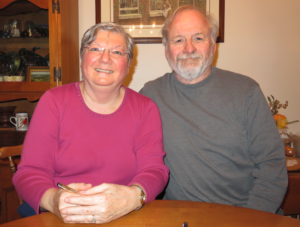 Donna and Wayne Douglas
The True Professional
Bruce was the true professional real estate agent. He guided us through the whole selling of our house. He gave us listing advice, where to declutter and answered all of our questions. Bruce was highly informed about the housing market in our area and had a proven track record. His presentation of our house on paper, through the description and pictures, certainly made an impression on people. His polite office staff always let us know when the showings were scheduled. Bruce even made us feel at ease with the final selling of the house when we dealt with multiple offers. We are very pleased that our house sold in 5 days and at $40,000 over the asking price. Thank you, Bruce, Diana, and Tina for all your hard work on our behalf. – Donna and Wayne Douglas
Bruce was the True Professional Real Estate Agent
He guided us through the whole selling of our house. He gave us listing advice, where to declutter and answered all of our questions. Bruce was highly informed about the housing market in our area and had a proven track record. His presentation of our house on paper, through the description and pictures, certainly made an impression on people. His polite office staff always let us know when the showings were scheduled.  Bruce even made us feel at ease with the final selling of the house when we dealt with multiple offers.  We are very pleased that our house sold in 5 days and at $40,000 over the asking price. Thank you, Bruce, Diana, and Tina for all your hard work on our behalf. – Donna and Bruce Davidson 
The Best REALTOR Bruce Witchel!!!!!
Thanks to this man we SOLD in one week Bruce Witchel you rock…. Thank you!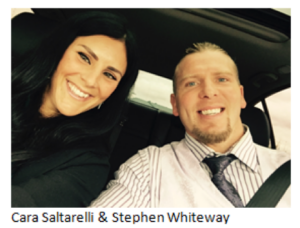 #Sold in #oneweek! Thanks to Whitecrest Custom Home Renovations for making this all possible and thank you to Bruce Witchel. Nothing but professional representation – we appreciate you so much! – Cara Saltarelli & Stephen Whiteway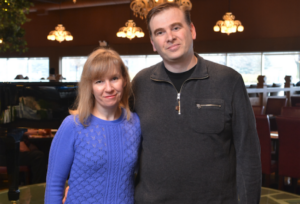 Laura Williams & Paul Froc
Bruce Provides Tremendous Value!
We had the pleasure of working with Bruce Witchel in 2013 as we searched for a new home. He was incredibly helpful, teaching us what we needed to know about the real estate market, advising us on how to find the right house and urging us not to settle for anything that wasn't right. Even after our search had gone on for a while, he reassured us that we would eventually find the home we were looking for and that we shouldn't compromise on our requirements. He cheerfully helped us with our search, patiently answering our questions and helping us work through our concerns. When we finally did find our home, he skillfully negotiated the purchase and advised us on the offer.
Bruce provides tremendous value with his professional expertise, however his personal approach to business deserves special mention. Despite his busy schedule, he is a human being first, taking time at meetings or phone calls to ask about our family or making conversation about mutual interests. He makes every interaction more enjoyable by being very genuine and down-to-earth. We would wholeheartedly recommend Bruce as a representative for anyone buying or selling a home – whether they are looking to get into the real estate market for the first time, or are making a change after previous home ownership. Bruce is a wonderful person to know and his guidance is invaluable. – Laura Williams & Paul Froc 
Thank You!                                                                                                                                                                                    Bruce, It was a pleasure working with you to find my new home. For a first-time home buyer, it was a surprisingly smooth experience! Thank you for your support and guidance throughout the process. – Saeeda Irfan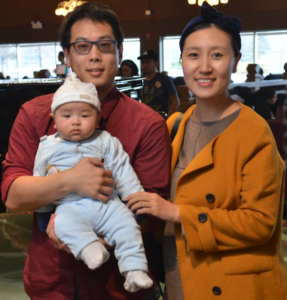 Jason Thong and Lisha Wang
We Found that There are Not Enough Words to Show Our Appreciation!
As first-time home buyers, we were so lucky to have Bruce as our agent. He was very patient and thorough to make sure we understood every step involved. As an extraordinary negotiator, Bruce shows his wisdom and great attitude to help us get a great deal and a lovely home. What really impressed us is Bruce's problem solving logic, which really works out to get things going. His professionalism and personality earned out respect. – Lisha Wang and Jason Thong
Bruce Put Our Minds At Ease!
I have only good things to say about working with Bruce (and Tina and Diane). Navigating the real estate market is a daunting task, and Bruce's easy manner and expertise put our minds at ease every step of the way. This is our second time working with Bruce, and we would not hesitate to work with him again or recommend him to friends and family. – Susan Sergeant
Bruce, You're the Best!!
Bruce, Thank you so much again for selling our home!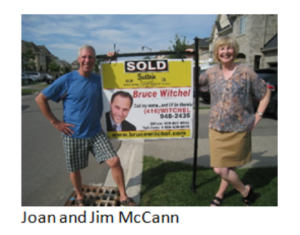 This is the third real estate transaction we have done with you and the experience just keeps getting better each time. Your professional manner, timely replies, attention to detail and most of all your sincere caring for our best interests, make you more than our trusted REALTOR®, you have become our good friend! We will certainly be referring you to all of our friends and relatives! Thanks again for everything! – Jim and Joan McCann
We Would Have Been Lost Without Him!
There is no doubt that Bruce is a very special individual, and we are so thankful to have found him. His years of knowledge and expertise helped guide us through many complicated decisions and eventually the most important purchase of our life.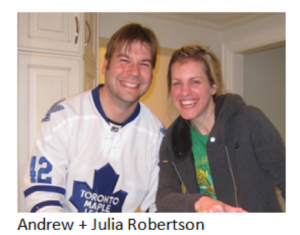 It was over a two year journey together, and it was Bruce's sincere and vested interest that ensured we made the right decisions along the way. Bruce is a caring and kind person and we are so lucky to have him as our real estate agent. Without his care, attention to detail and genuine determination to ensure we  ound exactly what we were looking for, we would have been lost without him. We can't thank you enough Bruce for everything you did for us and for finding us the home of our dreams!!!! – Andrew & Julia Robertson
You Went Above and Beyond Your Role…
I would like to take this opportunity to thank you for taking the time to go above and beyond your role as a REALTOR®. You are a friend, and are one in a million!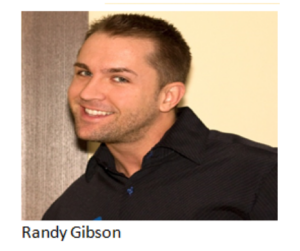 The staff and I, at Life Time Athletic, were very impressed with everything you did for all of us. I feel that your passionate, vibrant and enthusiastic manner towards everything you do wears off positively on others. I am proof of that! I look forward to hearing from you and seeing you around the club. – Randy Gibson
You Made Things Perfectly Clear to Us…
Bruce, Thank you so much for all your help! When we made the decision to sell our condo townhouse, our first and most important decision was to select the right real estate agent to represent us. We narrowed our search down to 3 of the top agents who worked our area and interviewed all of them. We knew as soon as we met you thet you were far and away the best choice to represent us. Your professional manner, extensive knowledge, insightful suggestions and knowledge of condo townhouses made our decision an easy one.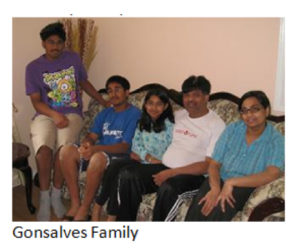 Within days we began seeing all your marketing and advertising commitments being fulfilled – with the staging ideas, excellent photography, colour feature sheets and most of all your internet website exposure. Your full-page colour ReSale Homes ad and top-row placement of your ad in the Mississauga News advertising our weekly open houses worked as planned. Bruce, the things that impressed ws the most were your incredible attention to detail and your ability to make things perfectly clear for us to understand every time we spoke. Thank you for negotiating the best price and closing date that you got for our home. We will certainly be referring all of our friends and family to you in the future! – Maggie and David Gonsalves
We Know We're in Good Hands
It has been a happy and satisfying experience to have Bruce representing us to sell our home.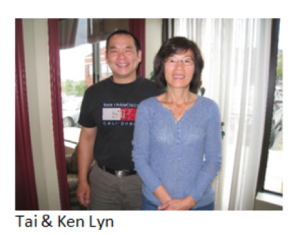 With Bruce's expertise and professionalism, we know we're in good hands. To anyone who is looking for an agent we highly recommend Bruce Witchel. Just call my name.. and I'll be there, make no mistake about it. Thank you Bruce, once again. – Tai & Ken
Bruce, All We Can Say is Thank You, Thank You, Thank You!
As you know, when our neighbour referred you to us, Peter and I were at our wits end. We had already had our house on the market for 60 days with absolutely no results. We were very frustrated in our initial agent's broken promises and inability to do anything pro-active to sell our home. Having already purchased our new home, the clock was ticking and we didn't know where to turn.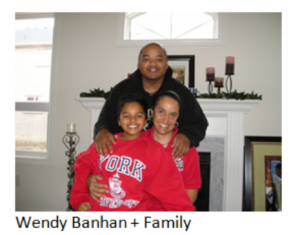 From the moment you finished your calm, thorough, detailed and professional listing presentation, we both knew that you were truly our angel sent directly from heaven and we had every confidence that you were going to sell our home. Everything you suggested and did turned out to be right and sure enough, in under 30 days, you got us exactly what we wanted and needed to get for our home. You came through just as we knew you would and it was, for the first time ever, a pleasure to work with a true professional real estate agent!! – Wendy and family
Excellent in Helping Me Find a Perfect Place…
I was referred to Bruce last year when I decided to buy my first house. Both he and Tina (his associate) were excellent in helping me find the perfect place!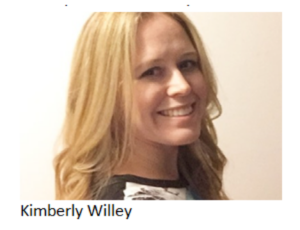 Bruce took the time to search out places in my price range and gave me honest advice about what was probably a good idea and what was probably a not so good idea. When I found a place I loved, he wasn't pushy or quick to get me to sign an offer, he took his time and let me come to the decision while weighing all the options. Even after the sale was completed, he followed up with me several times to ensure everything was going well. He even called me to say Happy Holidays 8 months after I purchased my house, which I thought was very thoughtful. – Kimberley Willey
Thank You!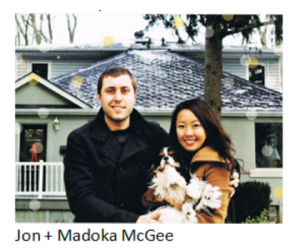 Thank you for all your help with finding our first home! – Jon and Madoka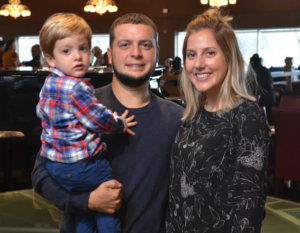 Natasha & Mark Bairos
Bruce Made our First-Home Buying Experience Exceptional!
Having no prior experience searching for and purchasing a home, we needed some handholding through the whole process. Before we even began the searchfor our dream home, Bruce took us out for a coffee, got to know us, and learned about what we wanted in a house. We asked a lot of questions which Bruce patiently answered, and learned a lot about real estate that we wouldn't have known if Bruce didn't offer up the information. We started the process with a blank slate and gained so much knowledge that we're now the real estate experts for our family and friends. This is a testament to how well Bruce explained each and every step of the process.
Before we found our perfect home, we came across another house we really liked. Bruce helped us come up with a strategy on how to proceed with an offer, and then provided his advice as we negotiated with the sellers. When the situation became a bit complicated,  he helped us rationalize so that we wouldn't make a decision that we would regret and looked out for our best interests. Clearly his focus isn't on making a quick sale, but instead, on helping people.
Whenever we would see a listing of interest, Bruce was available to arrange an appointment that suited our schedules so that we wouldn't miss out on the perfect opportunity. When we decided we wanted to put in an offer, Bruce was willing to do so even if it was 11pm on a Friday night (true story…that's what happened with our house). When we were feeling overwhelmed by all the important decisions that come along with a major investment, Bruce helped us weigh the pros and cons. As someone who is indecisive, this was highly valuable. We had such an enjoyable experience searching for and finding our home that I was actually a little disappointed that our quality time spent with Bruce was over! He feels more like a trusted friend and we are grateful that we had the opportunity to work with him.
Bruce is incredibly good at what he does and there is a reason he is so successful – he is authentic and understands the market inside and out. If you're in the market for a real estate agent, Bruce is your man. – Natasha & Mark Bairos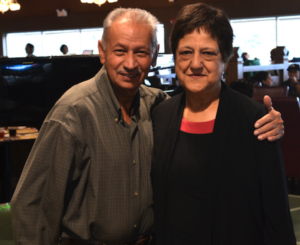 Feroz and Daulat Kassam
Thank You!
Bruce Witchel is very passionate about his work and always has a smiling face. He also makes you very comfortable to work with him regarding the purchase of a home.  It was a pleasure for us sell and buy a home with Bruce! – Daulat Kassam
He is So Helpful!
I met Bruce Witchel when I was interested in one of his listings. We chatted for a while and he provided me with valuable insight into the real estate market within the Mississauga area. Although circumstances changed and I did not purchase a home at that time, a year later, when I was looking for a home, I remembered how helpful Bruce was at that time, and the lasting impression he left on me. I sent him an email, letting him know that I was urgently looking for a property to move into within 30 days, and within minutes he provided me with 90 listings to review. I looked at them and sent him back a list of homes I'd like to see. He had appointments scheduled for that same day!
Bruce turned a very stressful situation into a pleasant experience. He found me the home I was looking for in one day! He worked diligently to meet the tight timeline I had presented him with, and I am now happily enjoying my lovely new home. I would highly recommend him to anyone who is looking for a professional real estate agent, who is an expert in his field, that provides invaluable advice, all wound up with a caring, personal touch.  Bruce followed up with me on moving day to make sure that everything was going smoothly. That's something you don't find in every agent! – Josie Camilletti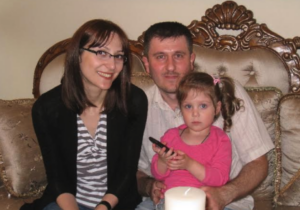 Tom, Maka and Liza Bost
Without you, we would not be able to find such a beautiful house.                                                                          Thank you once again! – Tom, Maka and Liza Bost
He Has Such a Wealth of Knowledge!
Bruce Witchel is very likable and very easy to work with. He has such a wealth of experience and knowledge that the transitions are very smooth. He's very good at trouble shooting – so if anything arises, he's able to come up with solutions very well. For example, with the sale of my last property, Bruce was able to discuss all of the options with me in a clear, consice manner without ANY pressure, so that I was able to come to a decision on my own and felt total confidence with how I chose to proceed. – Mickey Coppinger
I would like to thank you so much for your guidance and patience through the last few months. I feel like you are family now. If I hadn't been recommended to you, I wouldn't have the lovely home I have today. Again, many thanks! –  Laurie Holt
We appreciate all your hard work in getting us close to our wish to be closer to our families. We very much enjoyed talking and working with you. Good luck in everything you do! – Nayana and Jay Tarimala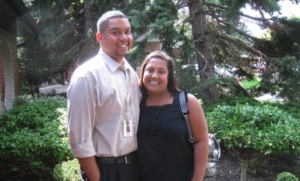 Gary and Kiran Persaud
Our House Is Perfect!
Kiran and I would like to thank you for helping us find a home to call our own. This house is absolutely perfect for us and we appreciate everything you and your team have done for us. We look forward to working with you in the future as this was an enjoyable experience. – Gary and Kiran Persaud
Michiyo and Judith Fuchihara
My mother and I would like to thank you for always being helpful, courteous, generous and showing a great deal of patience throughout this whole stressful selling and buying process. We are enjoying our new condo and getting used to our new environment! – Michiyo and Judith Fuchihara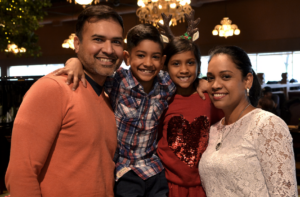 Nigel Arjoonsingh & Natasha Tang Kai
Bruce Witchel is definitely one of our favorite people!
He is genuine, kind, down-to-earth, friendly, and a compassionate person. As a professional, he is "passionate" about his work. We admire that quality about him as it drives his will to not just do well, but really succeed and excel at what he does. He inspires us as a young couple.
Although he has become a friend to us over the years, when it comes to his work, he is extremely professional – very prompt to return calls and emails, keen to over advice to help make decisions, and to proceed with decisions in a timely fashion. He also has a wealth of contacts for anything you need to get done. Bruce has delivered on helping us purchase two homes, lease a home, and most recently, purchase the home of our dreams for our growing family. We are so grateful to have Bruce in our lives not just as a real estate agent but as a friend! We love you Bruce, – Nigel & Natasha Arjoonsingh
Taking the opportunity at Thanksgiving to let you know how thankful we are to have had you as our agent this spring. You took care of our needs regarding selling our home and buying the condo with kindness, understanding and efficiency. With fondness. – Michele and Tom Berringer
WOW!! That was fast!! Thanks again Bruce SOOOOOOOOO much for everything you've done for us! You came through just as we knew you would and it was, for the first time ever, a pleasure to work with you as my real estate agent!! If you ever need a recommendation for your future clientele, don't ever hesitate to have them call me. You have really been a blessing to our family and now our blood pressure can go back to normal (my husband's even sleeping better already!) Thanks. – Wendy Banhan
Your thoughtfulness has made a difference. Thank you for everything. It was a pleasure doing business with you.  – Thia Lillywhite
Thank you for your kind note and gernerous gift card. You made a difficult transition very easy! Thanks again.   – Bernadette Jaeger
Thank You So Much for Helping Me Find My First Home!
Being such a big decision and a milestone in my life, this process was made easier with your assistance and support. You certainly helped make moving to a new city as comfortable as it can be.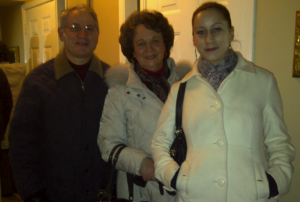 Sabrina Tavares and Family
I sincerely appreciate your patience and determination working to meet each of my needs. Thanks to you, I will shortly live 1.5 min (instead 1.5 hrs) from my work, in my home, enjoying a bakyard, car safe in my garage, with all the closet space a girl could dream of! – Sabrina Tavares
Bruce Was Extremely Patient With Us!                                                                                                                                Bruce is a very principled and professional real estate agent who does not put any pressure on a client to make a decision.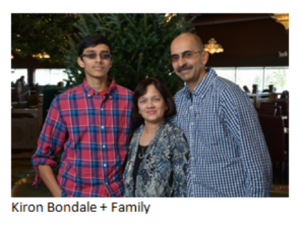 …when we were exploring the possibility of relocating and even though we chose not to move. He has remained in touch with us on an ongoing basis. I would not hesitate to recommend anyone to use Bruce's services and am looking forward to having him represent us when we do finally move. – Kiron Bondale
Definitely The Best!
We wanted to thank you so much for everything you did to make the sale of our home a relatively painless (almost enjoyable) experience. Your professionalism and honesty during our meetings was very much appreciated and helped to put our minds at ease during the 'ordeal.' Definitely the best! – Bob and Nancy D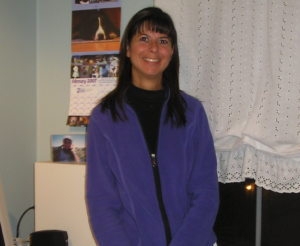 Julie Duncan
It Was a Pleasure Working With Bruce!
It was a pleasure working with Bruce as he's the ultimate professional. It's obvious that he listened to me as the houses that he brought to my attention met my wish list, and as we refined the search so did what Bruce brought forward. You know that Bruce is busy with other clients, but when he's with you, you have his undivided attention. Needless to say, he found me my dream home. The only downside is that that means that I won't be able to work with Bruce again as Idon't plan on moving. – Julie Duncan
Thank you for helping us out in a very difficult time. It has been a pleasure both to have known you and to have worked with you. Your thorough knowledge of the business, professionalism and confidence assured us that we were always in good hands. Thank you for your guidance in selling our property and we look forward to the same in the future when we buy our first house with your help !!! – Sarah & Jerry Vidic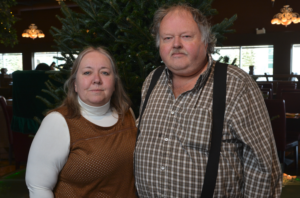 Mary Gaal and Stewart Lougheed
Thanks to Bruce's Expertise and Person Touch
My family and I would like to take this opportunity to thank Bruce and his staff for a job well done. He never steered us wrong. The whole experience of selling my late Father's home was a positive one, thanks to Bruce's expertise and personal touch. We will always be grateful for having met him. – Mary Gaal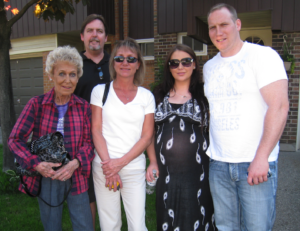 Shannon Riddell and Family
We love our new house!
I just wanted to thank you again for helping us find our dream home. We love our new house! It was a pleasure working with you. If anyone is ever looking for an agent you have our referal! The Brick discount was a bonus! You are awesome at what you do! We will contact you again in a few years when we are ready to go bigger! Keep up the good work. Thanks again for everything. – Shannon 
I just watched your [Client Appreciation Event] video. I was moved by what a success you have become! You always had that special charm and ability to deal with "real" people. I take such pleasure in seeing how you assist your clients and how much admiration they have for you. Congratulations! – Adam Pivnick
The information contained herein is accurate at the time of printing and is copyright Bruce Witchel 2019.
For further information on real estate matters, please contact Bruce Witchel at 416-WITCHEL 416-948-2435 or by email at Bruce@BruceWitchel.com